Who knew that football players were so hygienic? Well, maybe not every football player, but Bears safety Al Afalava certainly fits the description if his locker is any indication.
Afalava, 22, has registered 39 tackles and two sacks as a rookie starter for the Bears. The sixth-round draft pick out of Oregon State received no promises that he would make the team this summer, but he has earned the respect of his coaches and teammates with a quiet confidence and a devoted work ethic.
Bears reporter Tom Musick spoke with Afalava before a recent practice.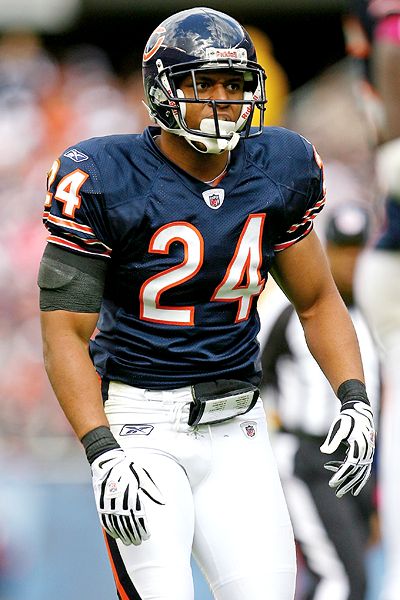 OK, so the first thing I notice when I look in your locker is the toothpaste on your top shelf.
Toothpaste?
Yeah, right there. So what's the story? Do you brush your teeth after practice?
Oh, yeah. I brush my teeth after practice, after I shower. I don't know [why]. I just like brushing my teeth.
Where did that start? Did that come from your mom or dad emphasizing that all the time? Not everybody brushes their teeth in the middle of the day.
Yeah, I started it during college and just carried it through with me. If I take a shower, I might as well freshen up and brush my teeth again.
Do your teammates give you grief for that?
No, I mean, a lot of guys do it. I see a lot of guys, they'll be brushing their teeth after practice.
Maybe you could turn this into a big endorsement with Crest or something.
(Laughs and shakes his head)
So is that your favorite brand?
Oh, I mix it up.
Based on whatever's cheapest?
Whatever my wife buys. (Laughs)

How about your little guy? Did you have to teach him to brush his teeth, too? (Afalava has a 2-year-old son, Darius.)
Oh, yeah. My son is already doing it on his own, so he doesn't need any help from me.
What about the rest of your locker? Am I missing anything else unique in here?
No, I mean, it's just a mess right now. Just clothes and stuff. Nothing big.

I see your playbook up there.
Yeah, I take that home with me.

Is this locker room a lot different than college? Was your locker room a lot more crowded there?
No, our locker room was rebuilt. We did it in numerical order, though. (The Bears assign lockers according to positional groups.)

Have you brought your kids into the locker room yet to show off their dad's office?
(Laughs) No, not yet. I'm a rookie, so I'll try to get some years under my belt before I can start bringing my kids here.