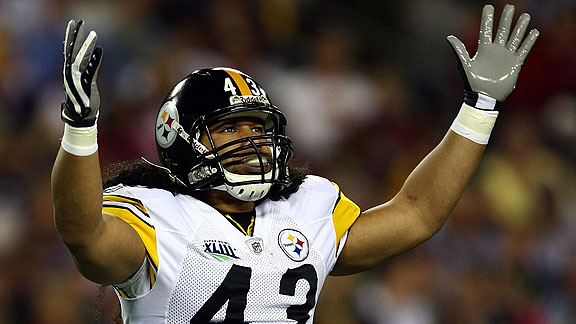 Troy Polamalu was one of four safeties and the only Steelers player named to the All-Decade team released Sunday by the NFL.
Two former Steelers, guard Alan Faneca and outside linebacker Joey Porter, are also on the 53-man squad that was selected by the Pro Football Hall of Fame voters.
Polamalu had made five consecutive Pro Bowls prior to this season. Knee injuries limited him to five games in 2009 though Polamalu still tied for the most interceptions (3) on the Steelers.
Polamalu was a two-time first-team All-Pro pick last decade.
Both of those selections came in seasons (2005 and 2008) that the Steelers won the Super Bowl.
Full Article